SERVICES
Mobile Lux Lounge will provide a host to manage your event. Your event host will offer you and your guests a selection of beverages and entertainment choices (including video games, movies, televised sproting events, chess, poker, etc…).
Capacity & Entertainment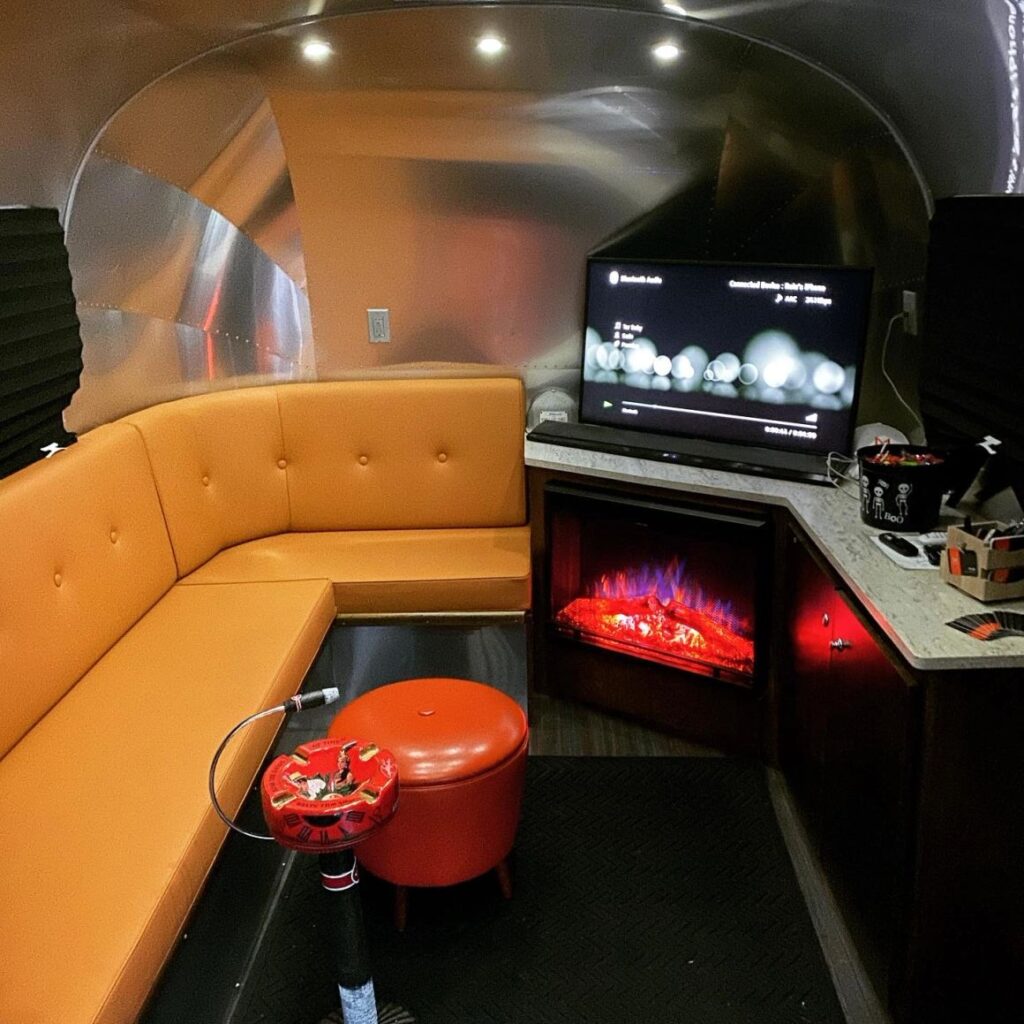 The Mobile Lux Lounge seats 14-16 guests in 31 feet of custom lounge seating designed for your comfort. Maximum capacity increases to 20 guests when outdoor patio seating is added (available seasonally and based on location). A dinette area with bar stools offers additional seating options. Countertop space is available for catering or can be utilized to display event materials. We offer additional space outside the Lounge under our awning (additional seating and tables available at an additional cost) with cigar retail space (optional).
One (1) 40″ screen TV
One (1) 32″ screen TV
One (1) 27″ screen TV
One (1) 65″ screen TV (outdoor only)
Surround Sound acoustic system with Bluetooth, AUX, USB
Wi-Fi
Gaming Systems (Playstation and XBOX)
Satellite Direct TV with NFL Sunday and Red Zone
TV screens have the ability to show movies and pictures with HDMI or USB connections
Looking for the best entertainment for your event?
Book An Event Today With Our Online Form